Using MYeLIB Search : Getting Started with MYeLIB Search
Welcome to MYeLIB Search Help. The following guide will give you an overview of MYeLIB search and provide you with the information.
How do I use MYeLIB Search?
Using MYeLIB search can be easy as typing a word or phrase into MYeLIB search box and then click the "Search" button.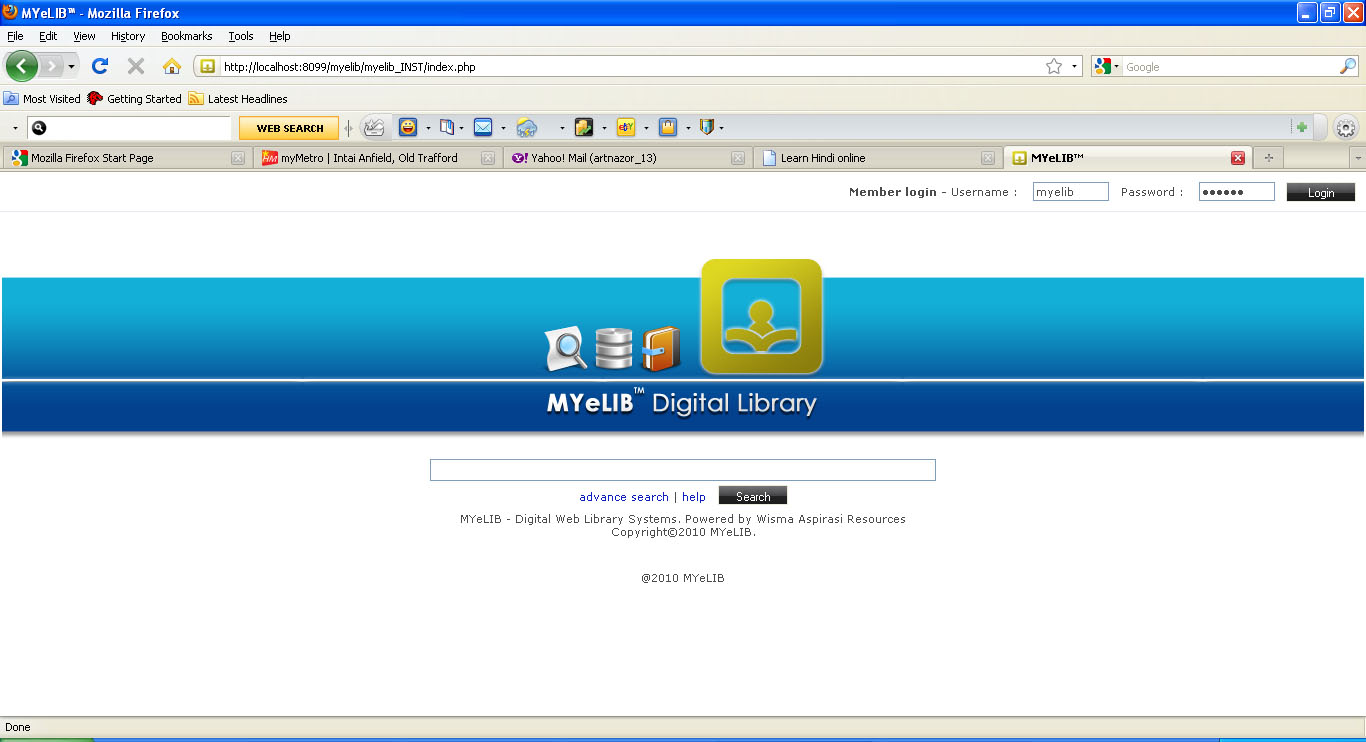 How do I use MYeLIB Advance Search?
Advance Search provides you numerous options in making your searches more precise and getting more useful results.
You can reach this page by clicking the Advance Search link.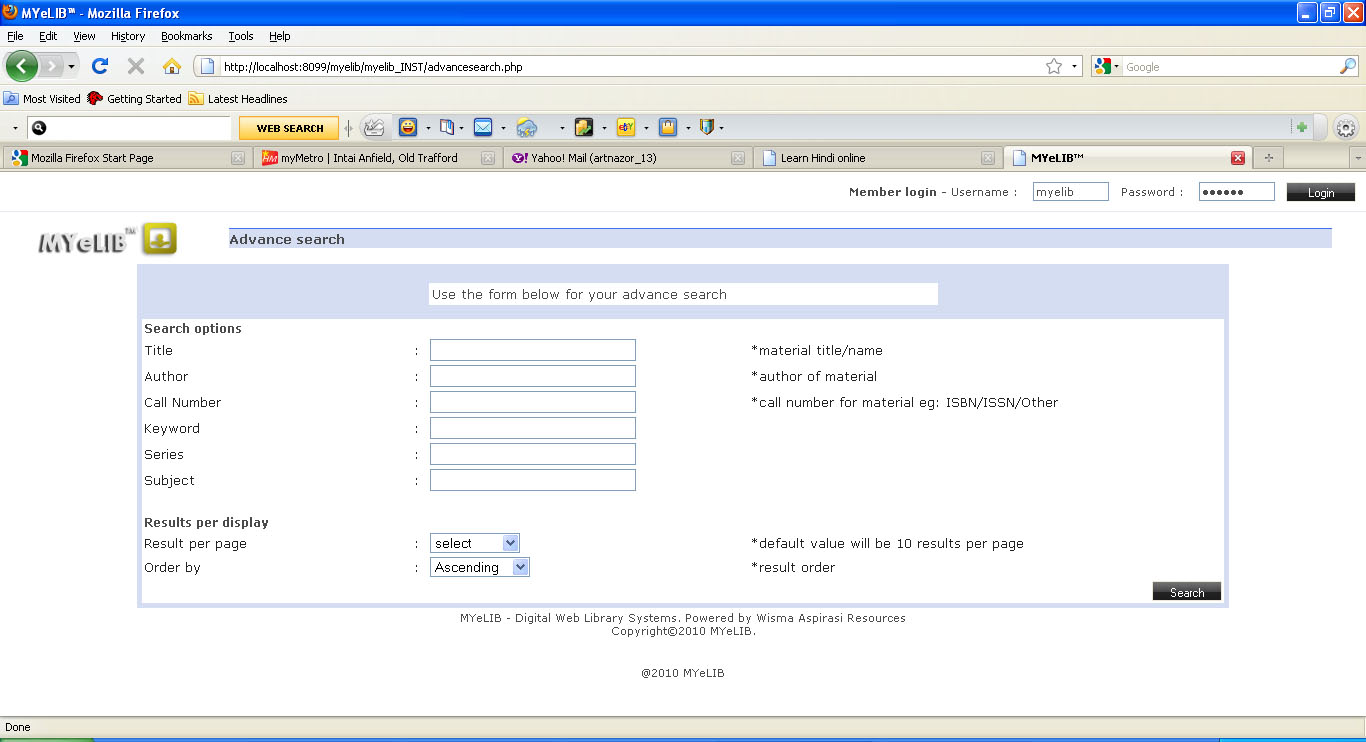 Search Results Page
Your search results page will display information about item that you search.
Here's an example search result page, along with brief explanation of various types of information about your result.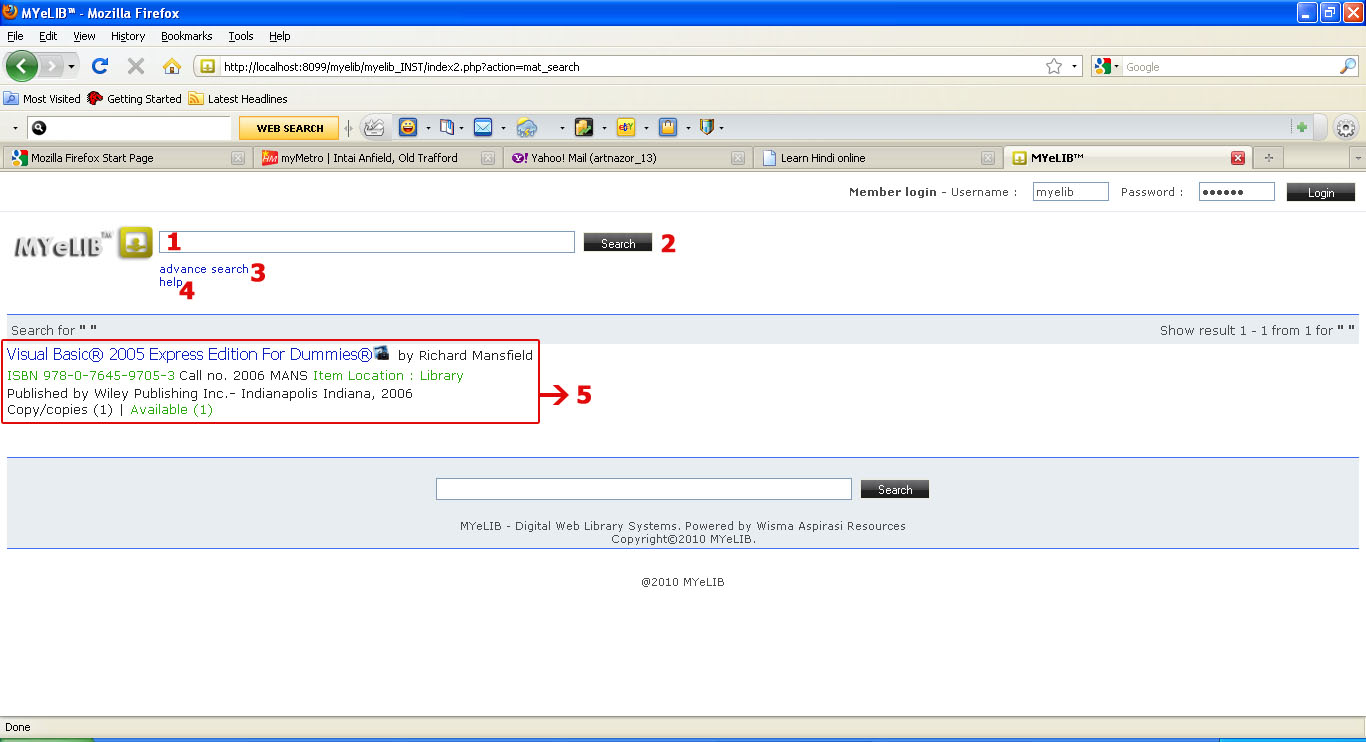 1 . Search Field
To do search, just type in a few descriptive search terms, then click the "Seach" button.
2 . Search Button
Click this button to submit a search query.
3 . Advance Search
Click this link to do more precise searches.
4 . Help
Click this link to get some help.
5 . Searchs Result
This line describe your search and indicates the total number of results.
Item/Material Description Page
Your Item/Material Description Page will display information about item/material that you choose.
You can reach this page by clicking Item Title link at Search Results Page.
Here's a sample Item/Material Description Page along with brief explaination of information about the item/material.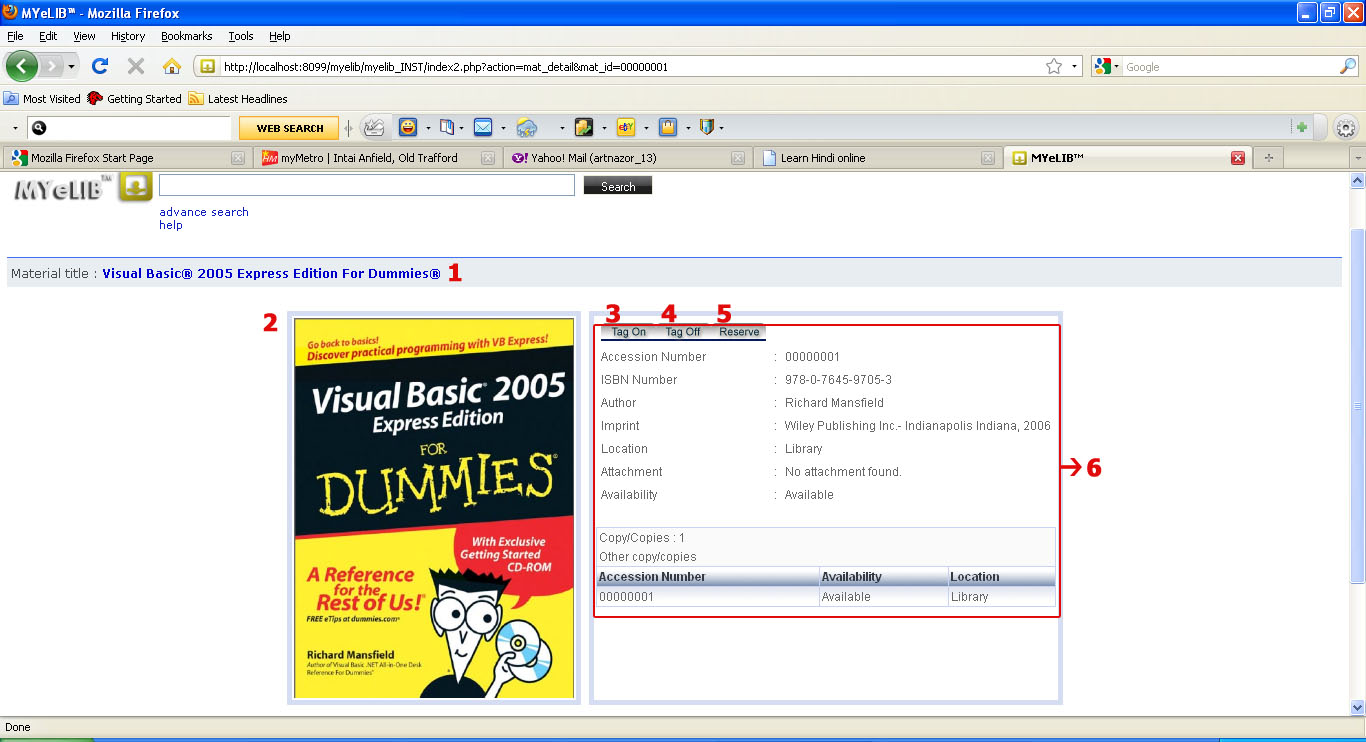 1 . Item/Material Title
Display item/material title.
2 . Item/Material Image
Display item/material image.
3 . Tag On
Click this button to on the library tagging.
4 . Tag Off
Click this button to off the tagging.
5 . Reserve
Click this button if you want reserve this item/material.
6 . Item/Material Information
Display various types of information about item/material such as ISBN number, author, imprint(publisher), location, attachment, availability and etc.